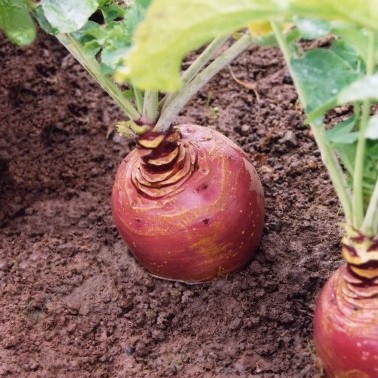 Gowrie
Product code: GOWRIE
This is a variety bred in Scotland. Gowrie is a variety that can be utilized pre or post-Christmas. It can produce high dry matter yields and exhibits good resistance to both clubroot and powdery mildew.
Sowing period April -June
Sowing period April-June - Direct drill 3kg/ha (1kg/acre) Natural seed - Broadcast 5kg/ha (2kg/acre) Natural seed
Terms & conditions
Why select this crop?
High dry matter yields
Club root resistant
Powdery mildew resistant
Dual purpose
Frost tolerant
why grow swede?
Excellent high energy winter feed
Low production costs
Finishing lambs or winter maintenance
High dry matter yields
Cost-effective (even where yields are only moderate)
Contact us on 01380 729 200 for more info
Other seed you might be interested in