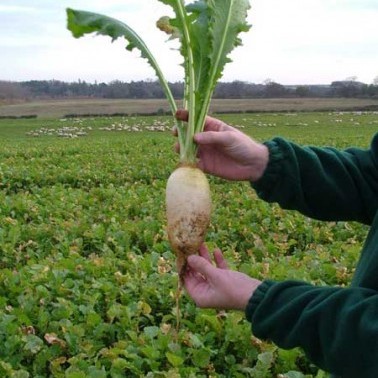 Delilah
Product code: DELILAH
This exciting recent introduction has out-performed many existing varieties in our trials for a number of years. It is ideal for fattening lambs and will produce huge white tankard shaped bulbs. Resistant to mildew.
Direct drill 5kg/ha (2kg/acre)
Broadcast 7.5kg/ha (3kg/acre)
Sowing period (1) May to June (2) July to August
Terms & conditions
Variety Selection
High Yields from white tankard shaped roots
Why select this crop?
Fast growing catch crop
Autumn or winter feed
Finishing lambs
Summer buffer feed for dairy cows
Economical to grow
Flexible sowing options
Helps reduce winter feed costs
Contact us on 01380 729 200 for more info
Other seed you might be interested in