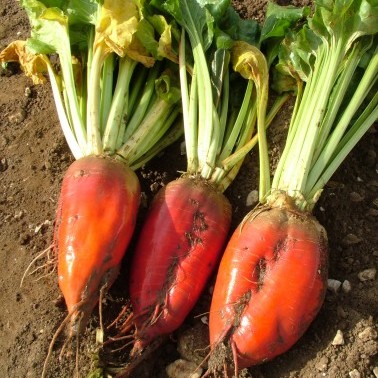 Blaze
Product code: BLAZE
Blaze has the potential to produce excellent dry matter yields with very clean bright red roots. Blaze is a medium dry matter variety which enables the roots to be fed whole or chopped. Low dirt contamination ensures high intakes with no scouring.
Sowing period Late March to late April
Direct drill 1000,000 seeds/ha 50,000 seeds/acre
Seed sold in one acre packs (50,000 seed units)
Terms & conditions
Variety Selection
Clean red roots ideal for first time growers
Why select this crop?
Huge palatable yields
Ideal replacement for cereals
High energy feed
Clamp and store over winter
Improved milk yields
Palatable and nutritious
Can be grazed in situ for outwintering systems
Contact us on 01380 729 200 for more info
Other seed you might be interested in