Posted: 11 May
Although cover crops are not considered cash crops, they can have a significant impact on increasing productivity and therefore on-farm margins.
The benefits of good soil health and nutrition can sometimes be underestimated when growing traditional cash crops such as cereals and forage crops. Soil issues can cause a plateau or stagnant yield results and can also have an adverse affect on grain or silage quality.
Depending on what cover crops you grow, mixtures can help with the following areas, all of which are known to be factors in determining the outcome of a crop:
Soil erosion
Fertility
Soil quality
Moisture retention
Weeds
Pests
Diseases
Lack of biodiversity
Once you deicide to use cover crops as part of your rotation, there is then a question over which mixtures to use. Cover crops can be complicated but the easy to follow guide below will help simplify the decision: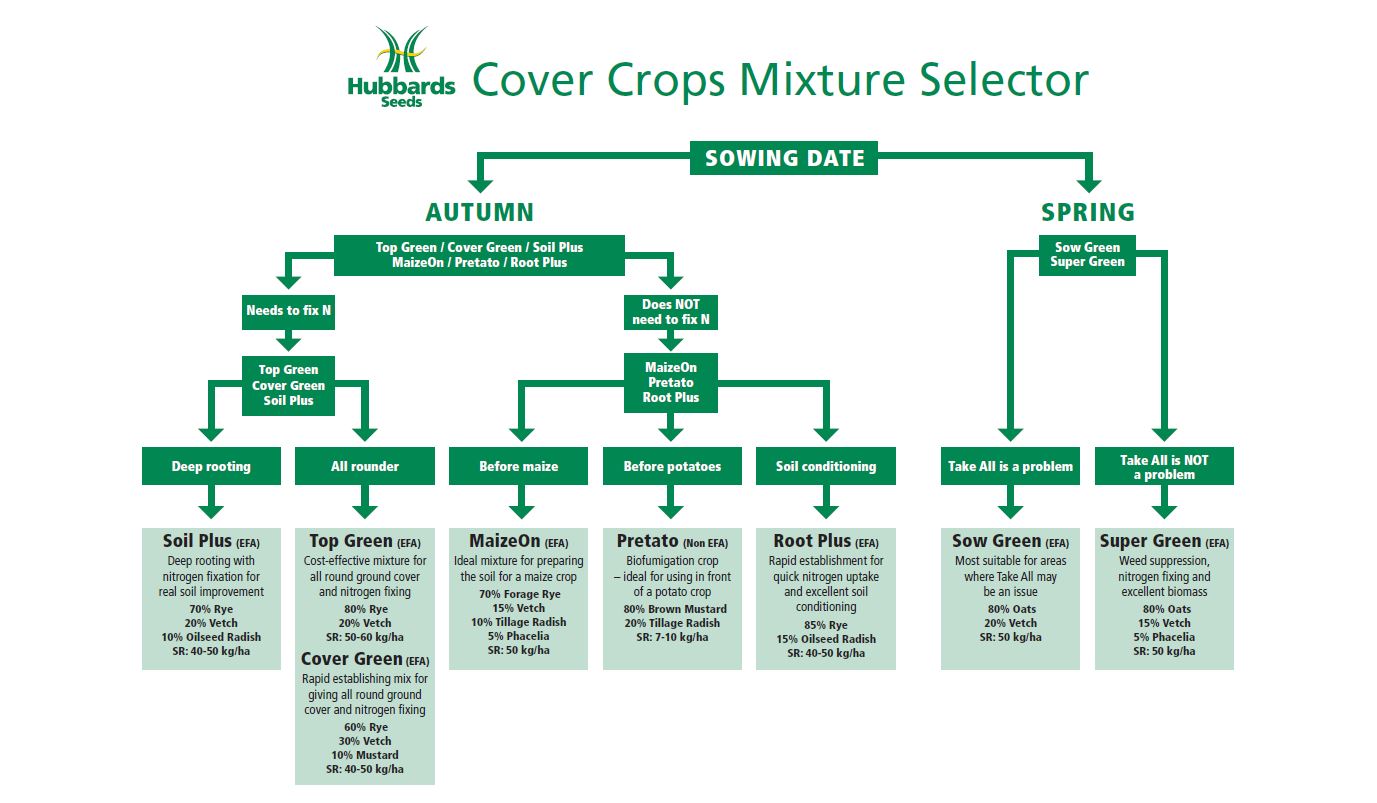 As cover crops become not just a funding requirement, but also a viable part of your rotation, more thorough research will need to be carried out on a national scale to fully measure the benefits of looking after your soil. Hubbards will work closely with its partners to share this information with you.
Speak to your local Area Manager for a quote on our mixtures or bespoke mixture to suit individual requirements.
Contact us today for more info.